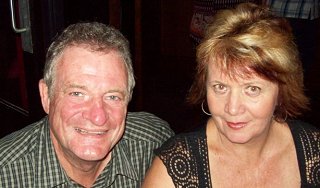 John Tame: 0400 044 962
Margaret Brotchie: 0407 679 544
Email: johnltame@gmail.com
Professional, Friendly, Honest Relieving Managers. Available to go any where by appointment.
Combined skills, Experienced Managers (a couple).
Fellow of Aust Institute of Managers.
Justice of the Peace. Real Estate License including Resident Letting Agent. (Police security check completed Nov 2011) Computer Literate, OZWIZ Motelier, RMS & Ezyrez booking systems. Adaptable to others. Experienced Exec Housekeeper (10yrs). Past Restaurant Owner, food prep certificate, Food Safety Supervisor Certificate and RSA. Licensed in maintenance ( Electrical/ Gas) Pool care & Maintenance . Grounds & Gardens. Senior First Aid & CPR. Full Laundry experience.
Our Commitment is to manage your business in your absence , in the best possible way without change. Maintain staff stability and treat guests in a friendly professional manner.
Should you need our services, please use our contact page to tell us a little of your property and your requirements and we will be in touch with you soon.